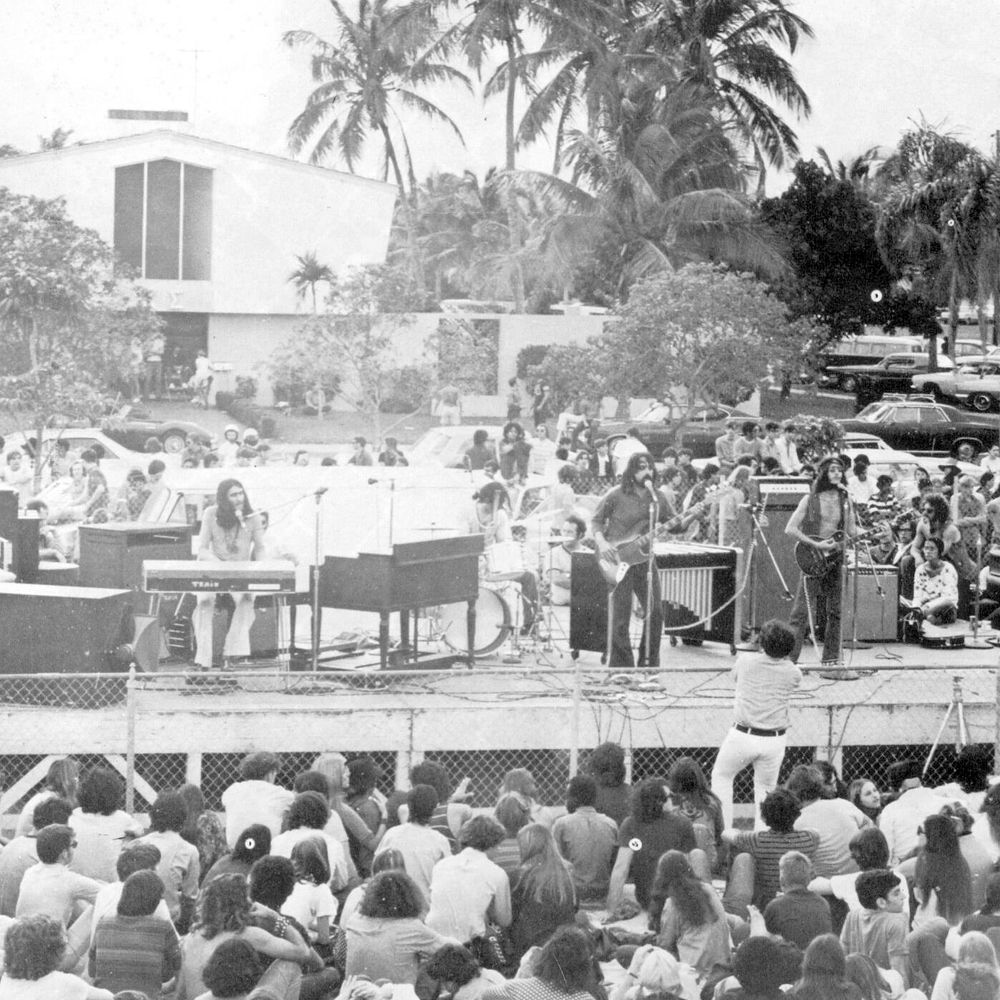 Train at Univ. of Miami
Opening for Ike and Tina Turner
Mike was born in Boston but grew up in Miami. He went from High School to playing in clubs at 17. At age 19 joined the band "Train" with band mate and bassist Jim Keegan. Train was signed to Vanguard Records at the time and the band  began rehearsing material for a new album. The band played a concert in Key West Florida. Next they opened for Ike and Tina Turner at an outdoor concert at the University of Miami with over 5 thousand in attendance.
After that they packed up and moved to NYC to record a new album for Vanguard Records. Expectations were high but it all went downhill quickly. Mike & Jim showed up to record the new album at Vanguard studios but the keyboardist, singer/songwriter was a no show and the label was angry because it cost a lot in those days for the studio and engineer. After a rehearsal for a show at the Electric Circus, all of Mike's gear was stolen. He had to play the show with a borrowed guitar and amp which didn't go well. After that the rest of the band found out all of their record advance money was stolen and spent by the keyboardist, singer/songwriter. Penniless and no gear, Mike & Jim drove back to Miami where they could at least get some work playing gigs.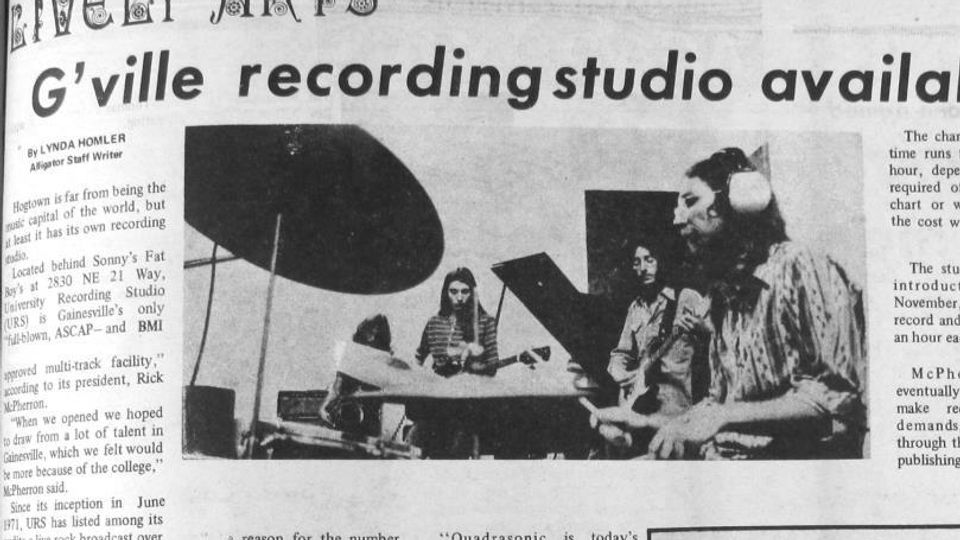 Gainesville, Fl
Session musicians
Mike & Jim formed a new band called River Saint that played some cover tunes and originals. Soon they were getting bookings all over Florida. After playing at the "Rathskeller" at the University of Florida in Gainesville, Mike decided it was time for a change and moved there. The music scene was thriving and Mike was soon playing in 3 bands. One of the bands called "Company" featured the late Gary Peyton on drums, David Darlington on Bass, and Alan Sloan on violin. Mike saved up enough money and then moved to Los Angeles to get a record deal.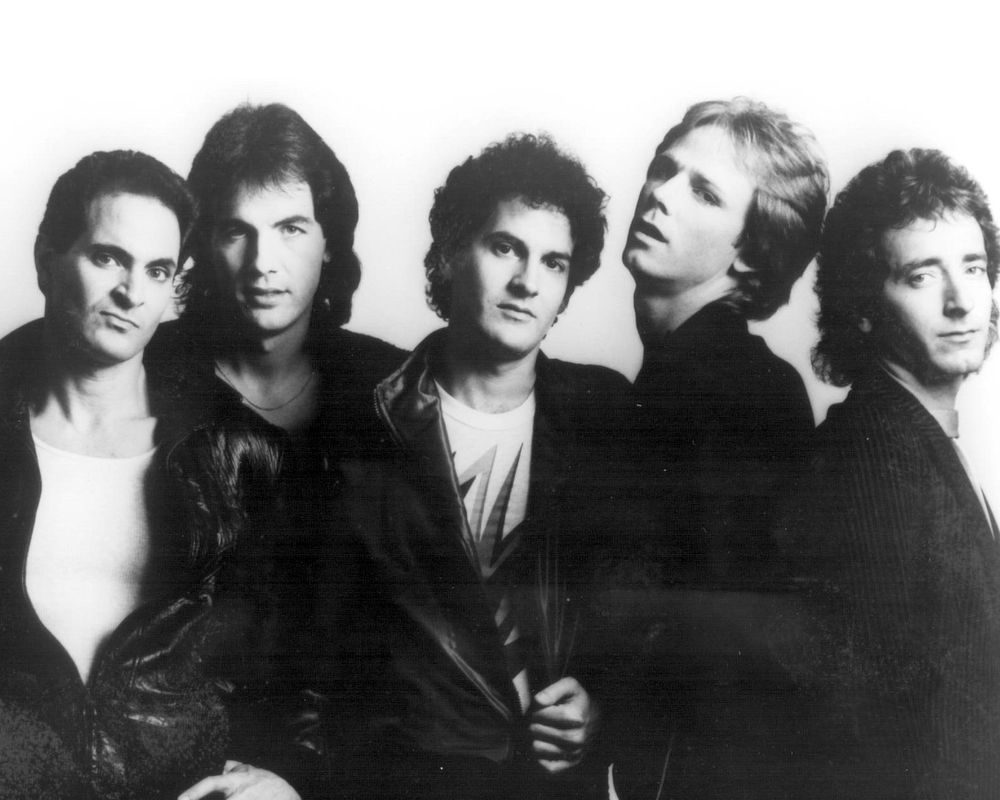 Avalon
The Whole Band
After a few years playing around the country with cover bands, Mike auditioned for a band called "Avalon". Mike joined Avalon and they played all the clubs around Los Angeles. Robert Margouleff,  a Grammy award winning producer (Stevie Wonder, Devo) decided to produce 4 songs of the group and got the band and the songs in a movie called "Wacko". On the surface it looked like this would be a big break with stars like Joe Don Baker, Stella Stevens, George Kennedy, Julia Duffy and Andrew Dice Clay. However, the movie was terrible and went straight to video.
New re-issue of Avalon EP with un-released songs: https://www.avalonofthe80s.com/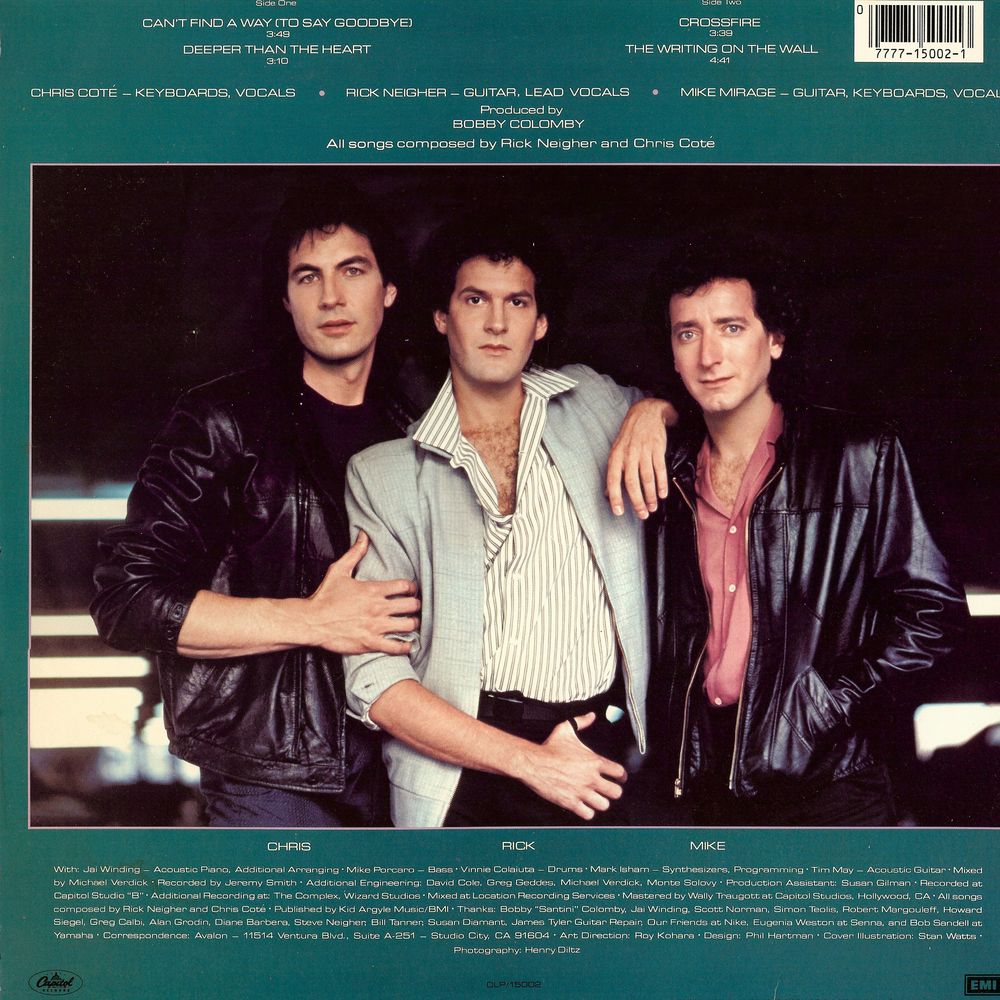 Avalon EP on Capital
And then there were 3
Avalon kept playing out and then caught the attention of Bobby Colomby who was producing for Capital Records. He signed the band to a record contract and they were to record an EP in the Capital Records Tower basement studios. Bobby felt that the bass player and drummer weren't cutting it in the studio so he called a meeting. The guys decided to keep them in the band but record with Bobby's suggestion for some studio musicians. Those studio musicians were the likes of Vinnie Colaiuta on drums and Mike Porcaro on Bass.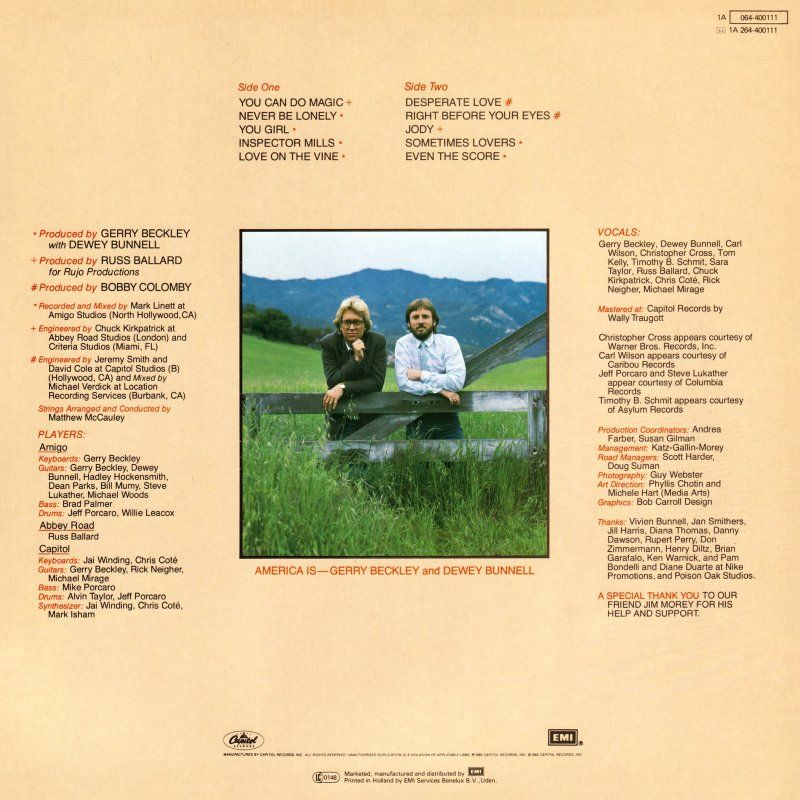 With America
View From the Ground
Bobby also got the band some session work with the band "America" on their album View From the Ground which was also recorded in the Captial studios. Mike recorded with Jeff Porcaro & Alvin Taylor on drums and Mike Porcaro on bass on those sessions. Avalon sang the background vocals on those songs as well.
The Avalon record came out and did well in the cities that the record label released the EP to. They were getting airplay and the record was selling out. However, the label was in turmoil. The CEO of Capital Records accepted a position at EMI. Everything at Capital came to a standstill with everyone fearing for their job. Needless to say, as a new band on the label, everyone was afraid to spend and didn't press or ship anymore records.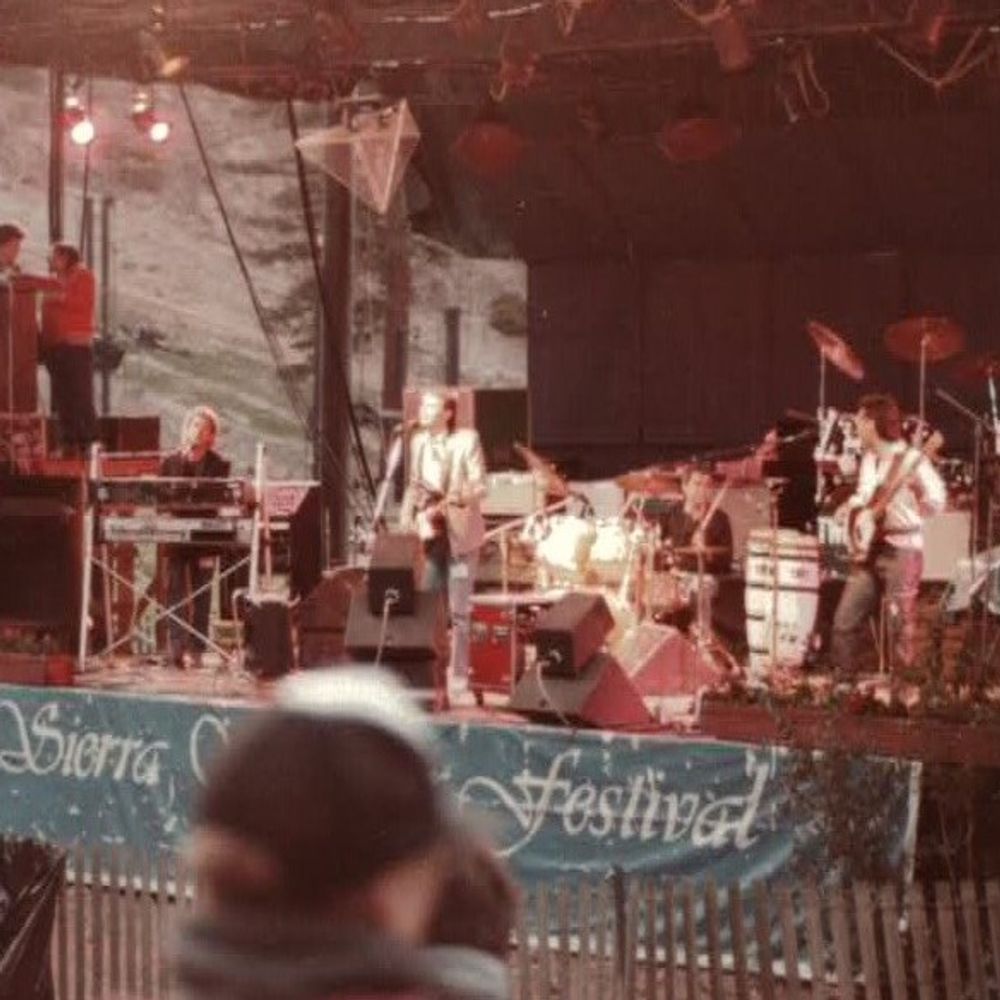 Fast Forward
Mike joined in the formation of a new band with Sherwood Ball on guitar & vocals. They asked Jon Cowsill to join which he did for a while. Eventually the drum chair was filled by Jack Bruno (Tina Turner, Elton John, Joe Cocker). The band was called "Fast Forward" and played clubs around Los Angeles, A young music manager pursued the band to sign with him. He had a wealthy family behind him to back the band financially. He seemed well connected as well so the band signed on.
Robert Margouleff was hired to produce the group and they recorded five songs together of which 3 were Mike's and one of the other songs he co-wrote with Sherwood. They played a showcase at the Roxy Theatre on Sunset Blvd. where RCA and Epic records attended to see about signing the band to a record contract. The show went well and the word was that both labels were interested. The record labels were calling the group's manager to setup a meeting to discuss signing the band but the young "green" manager went to Hawaii to party and didn't answer the calls. Needless to say, the labels moved on. RCA signed a band that Mike knew well, Mr. Mister. Fast Forward broke up shortly after that.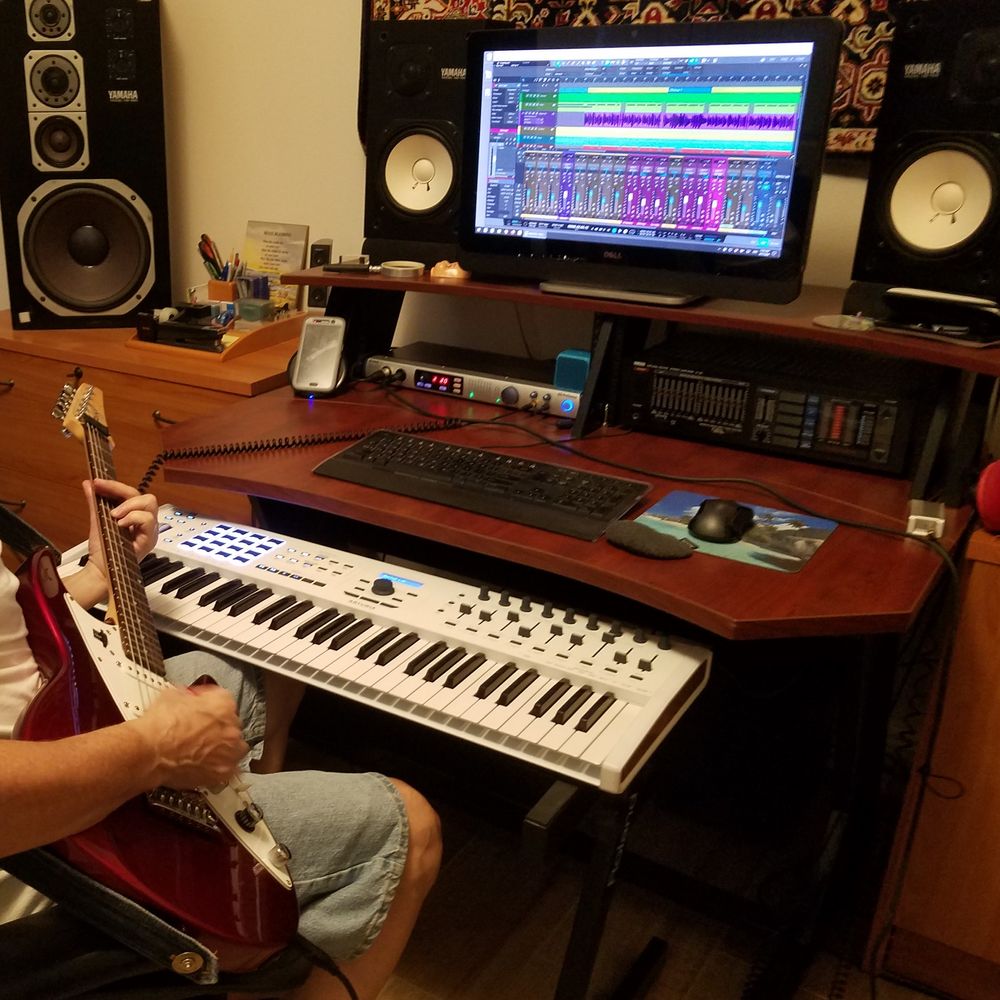 Fun in the Sun
Return to Songwriting & Producing
Mike then played with a few bands in L.A. after that just to make a living. He soon tired of the music business altogether and then decided to start a new career. He studied to be a computer consultant. He got a job with a company and stayed with them for 13 years. He then moved on to be an independent consultant and eventually started his own computer consulting company. He ended up moving to Redondo Beach where he met the love of his life and  soon after married her. He eventually closed his office and decided to work out of his home. His wife Antoinette decided to quit her job and help manage the business. They were successful and kept the business for about 10 years.
They sold everything and retired to a beautiful barrier island in Florida. They completed their plan and built a new home. Mike completed his home studio and started composing, producing and engineering. Ann helps with background vocals, lyric suggestions and translation to Spanish for one of the songs. She also sang co-lead vocals on some songs as well as all of the vocals on "On Earth With You". They are still a great team.